We celebrating
40 years
in business
Dismantle and Re-Build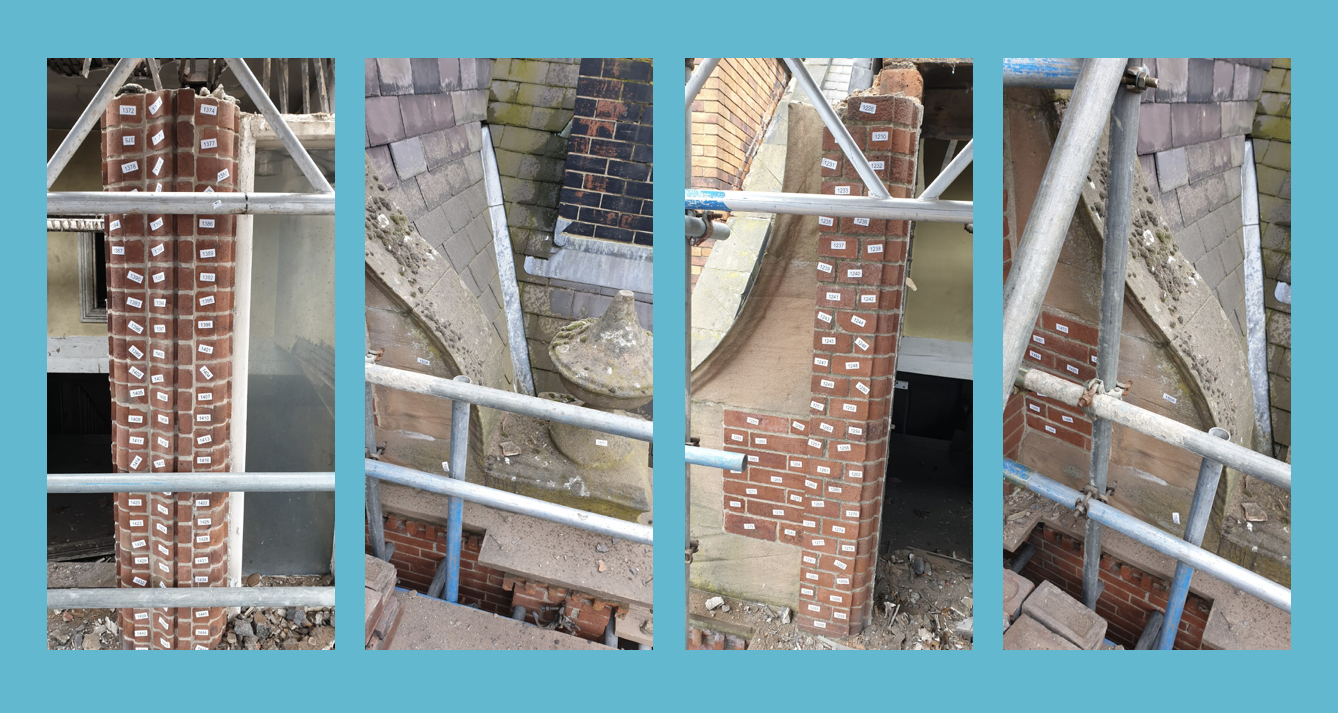 Occasionally we're asked to carefully remove and re-instate things.
This was the case with this dormer in Sheffield. Part of our work on the Heart of the City II project, this dormer had been deemed to be dangerous and needed taking down and re-constructing.
Made up of over one thousand five hundred bricks and associated stone pieces, including some large pieces which weighed up to one tonne in weight, we had to be very careful to ensure that everything was removed and put back exactly as it was in its original state.
Working four storeys above ground level, our men worked diligently and methodically, numbering every brick and component, taking pictures and listing everything to ensure everything was put back just as it was.
If you have a job like this that requires attention to detail, possibly on a listed building or something similar, we'd love to hear from you. Call our team today on 0115 967 9000.