We celebrating
40 years
in business
The Brokk, a tracked machine, is a remotely controlled robot that offers safer methods of demolition and has the ability to reduce the time it takes to safely remove walls, floors, staircases and other structures.
The robot exerts a force of between 22 and 69 tonnes depending on the size of the machine used to crush and reduce the hardest of concrete into manageable pieces with virtually no vibration or noise.
The Brokk can be used in sensitive or dangerous locations and confined spaces and has the ability to enter buildings through a single door opening. It can easily be hoisted in a goods lift and is easily manoeuvered over uneven ground.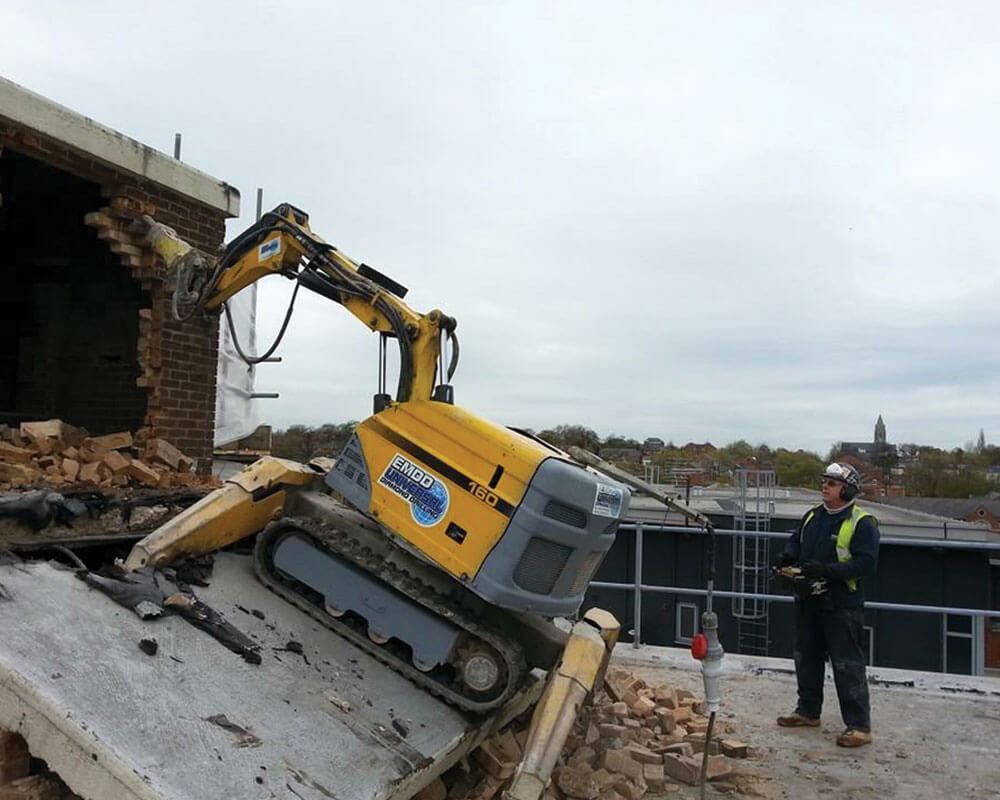 The Brokk can be remotely controlled at a safe distance of up to 1OOm from the area of demolition; this totally eliminates any risk to the operator, in particular removing all risk of hand arm vibration syndrome (HAVS)
You can rely on our highly experienced team of drillers to deliver workmanship of the highest standards.