We celebrating
40 years
in business
Complete Removal Packages
We partner with a number of specialists in the access, materials handling and waste management sector to offer complete removal packages.
With our shared expertise we are able to carefully remove elements of any structure without disruption.
Redundant materials are then removed from the area and disposed of in a safe, environmentally friendly process.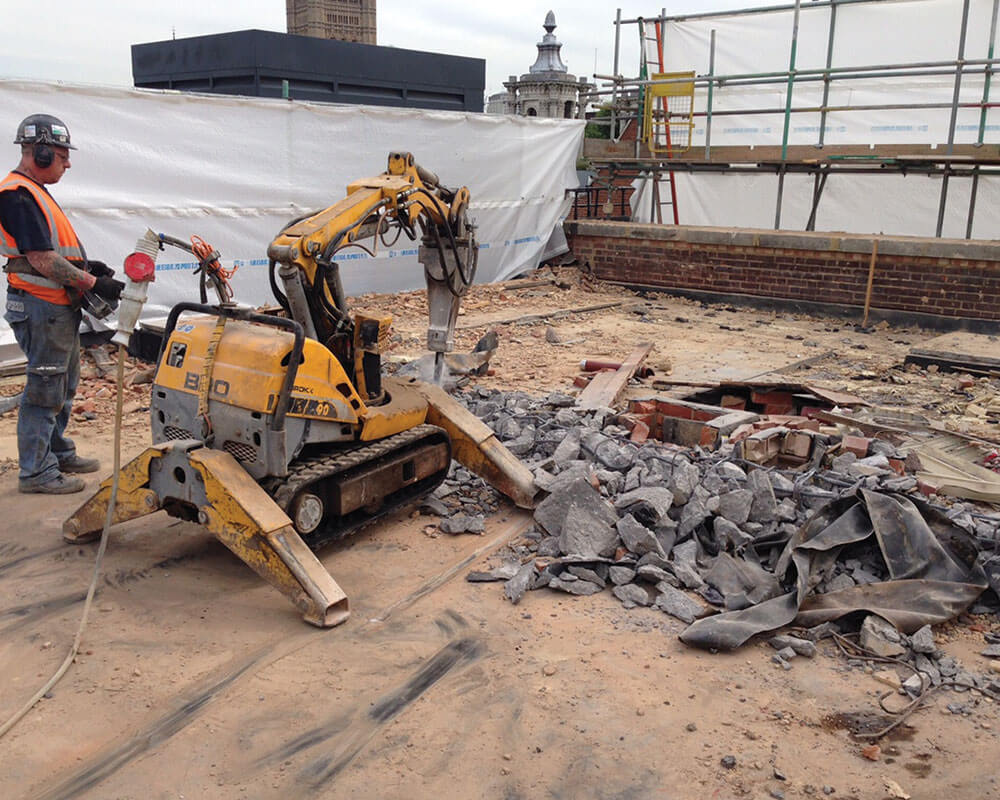 Complete Removal Packages – Working with electric and hydraulic powered machines we are able to offer a quiet alternative to demolition. Our removal methods ensure that the buildings and facilities we work in can continue to function throughout the time that work is being carried out.
We have completed removal projects in a variety of locations including Grade 1 listed theatres, hospitals, shopping centres and power stations. We offer a complete removal package that deals with every aspect of the removal of the structure from the early planning stage right through to completion and the safe removal of any materials.