We celebrating
40 years
in business
Handheld Concrete Crushing Systems
The concrete crusher is ideal for removing:
Staircases
Floor Slabs
Walls
Other reinforced concrete structures.
The crusher consists of a hydraulic piston mounted within a lightweight frame.
The piston is forced inwards against the concrete within the crusher frame, exerting a force of up to 30 tonnes. The concrete breaks, exposing any reinforcement contained within the structure.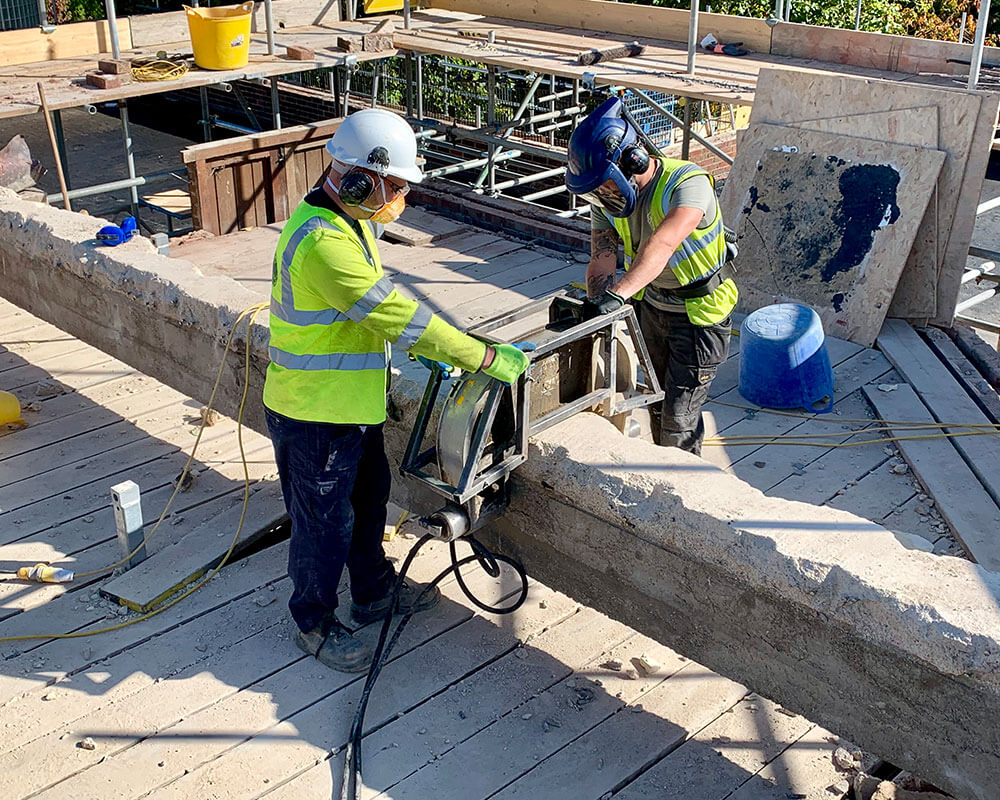 The system operates silently and creates no dust or vibration. The crusher is adjustable to allow removal of sections of brickwork and concrete from 125 mm to 320 mm thick.
You can rely on our highly experienced team to deliver workmanship of the highest standards.
When it comes to Concrete Crushing no project is too large or too small for us.