We celebrating
40 years
in business
Handheld Crushing and Track Sawing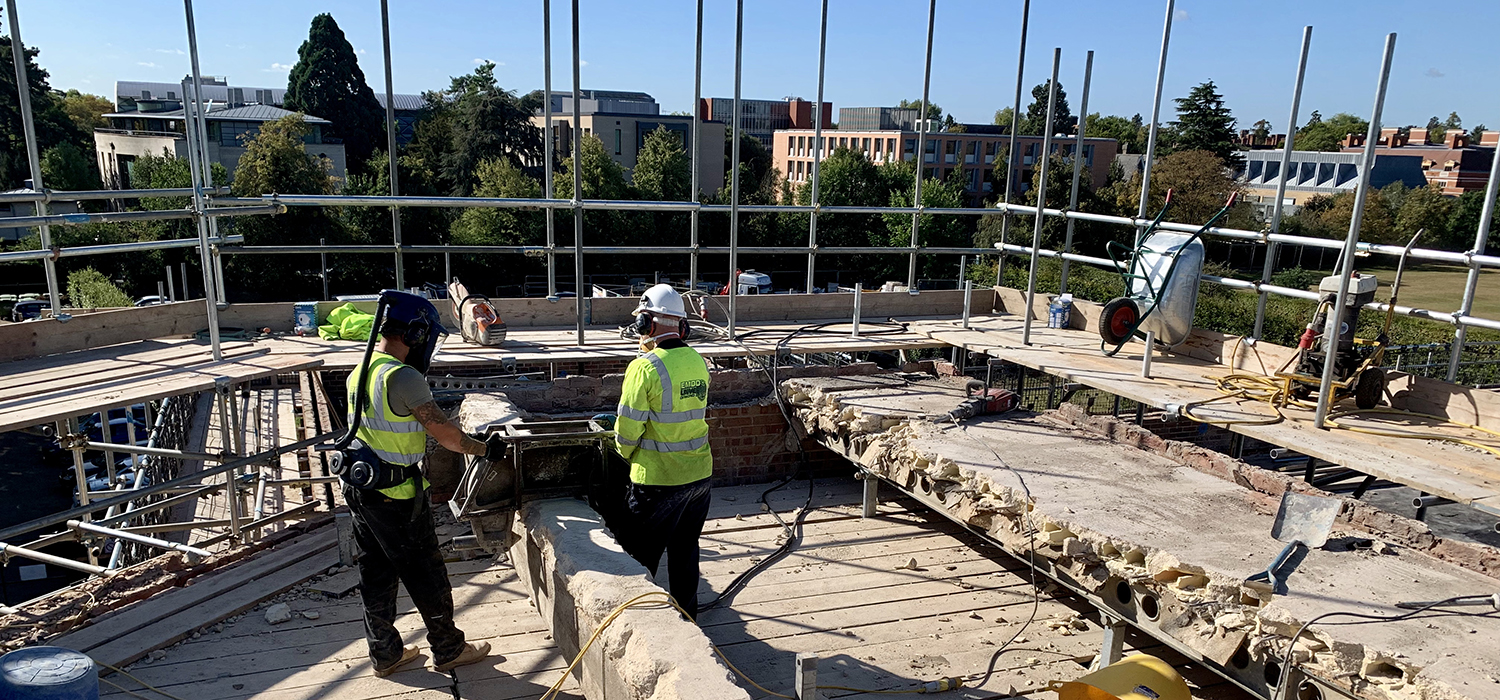 We recently carried out some work at the Old Garden Hostel in Cambridge.
Our remit was to take down the plant room roof and slab to allow for the new atrium. Due to weight restrictions we had to utilise hand held crushing and track sawing techniques.
Before the plant room slabs could be removed a propping system from the ground floor had to be installed to support each of the slabs to allow them to be removed.
A scaffold working platform was constructed beneath each slab for the men to work from. Works commenced with the crushing of the roof slab and the spine beam, followed by the plant room slab.
Another great job by the EMDD UNIVERSAL DIAMOND DRILLING team.