We celebrating
40 years
in business
Husqvarna FS 7000D Floor Saw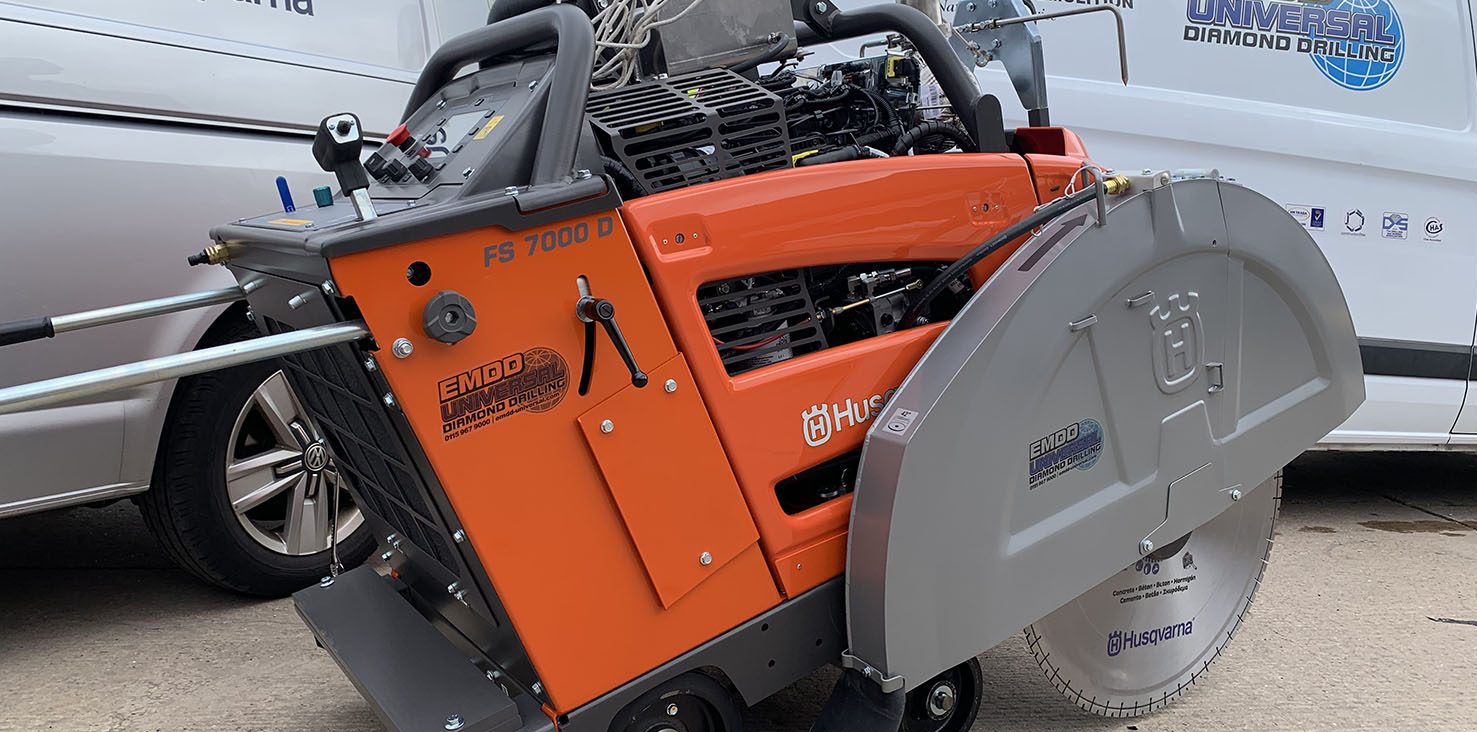 EMDD UNIVERSAL DIAMOND DRILLING NUMBER 1 AGAIN!
We are very pleased to announce that we are the first in the country to take delivery of the long awaited Husqvarna FS 7000D floor saw.
The Husqvarna FS 7000 D floor saw is a powerful diesel walk-behind saw with low emissions designed to be compliant with Tier 5 regulations. 
Husqvarna FS 7000 D floor saw  –
The saw's size, weight and balance is optimised for high production in applications cutting asphalt and concrete.
The lads are already queuing up to get their hands on it!
Picture below shows Dan Waldron from Husqvarna and Dave Swanwick from EMDD UNIVERSAL DIAMOND DRILLING with the new Husqvarna FS 7000 D floor saw.