We celebrating
40 years
in business
Track Sawing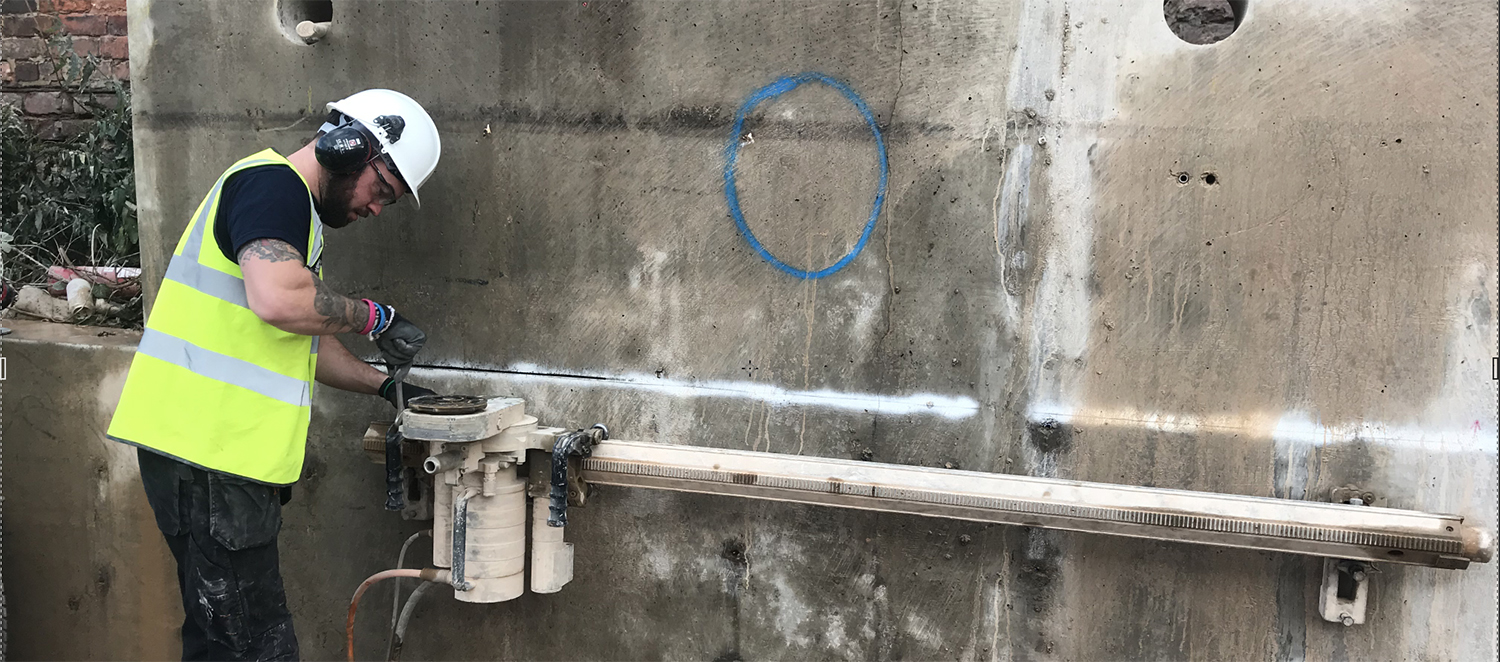 Track Sawing on Station Street in Nottingham
We recently carried out a job which required us to remove 50 metres x 2 metres high x 300mm thick of reinforced concrete wall. This was to enable works to start on some student accommodation on Station Street in Nottingham.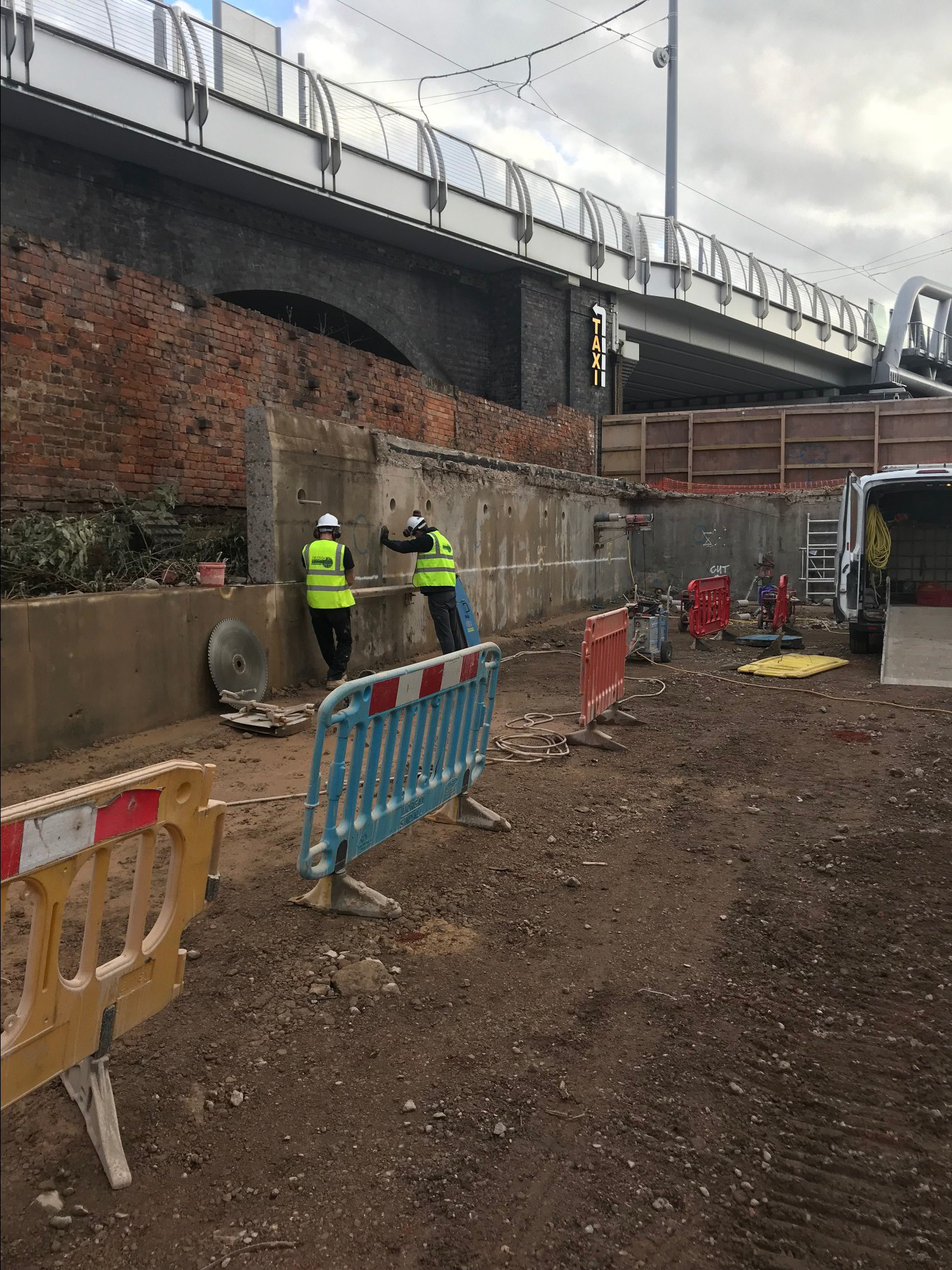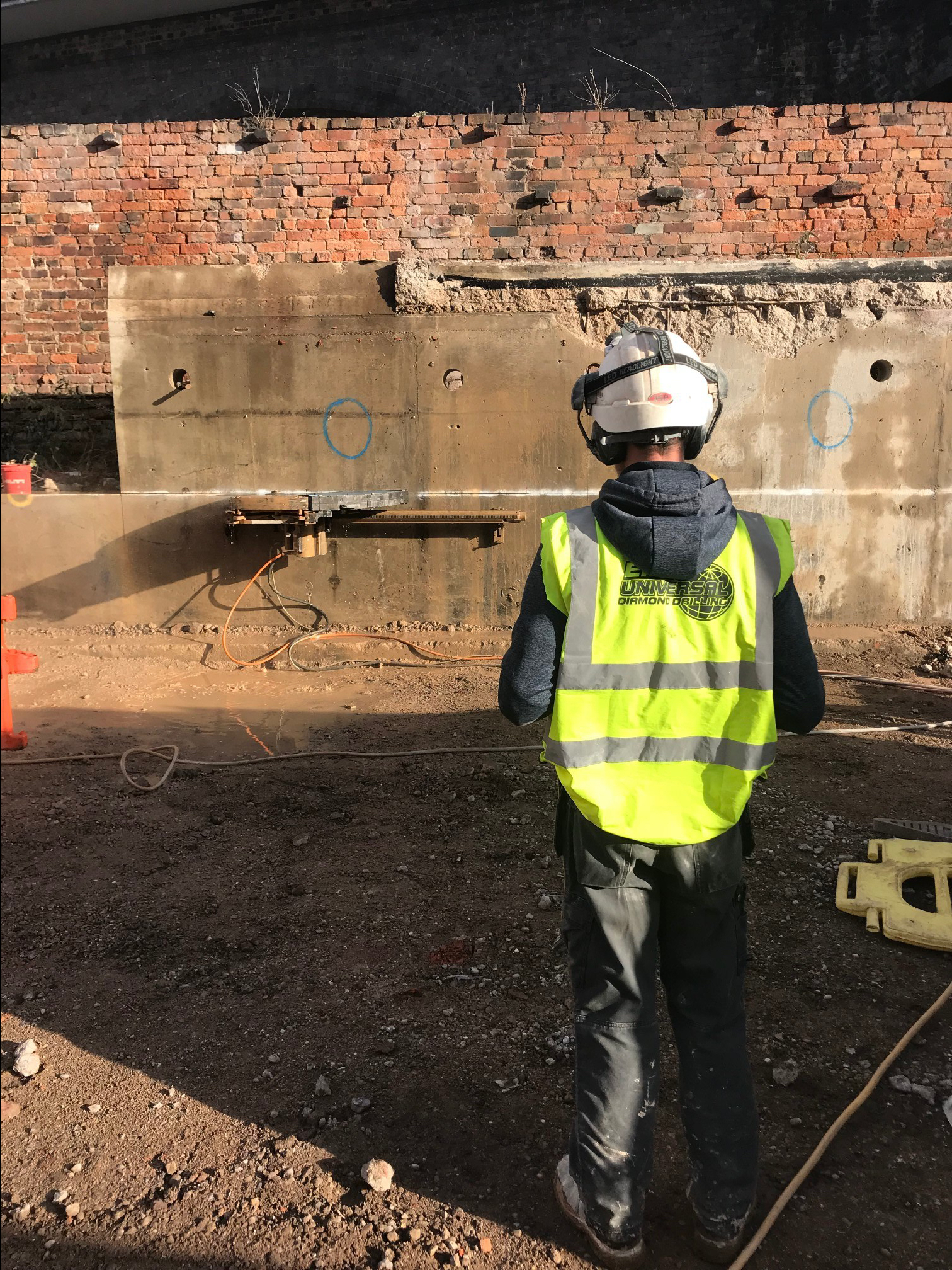 Using a track saw we cut the wall horizontally and then carried out a vertical saw cut at 3m intervals to cut the concrete into manageable pieces. Prior to the cutting operations we drilled a series of holes to enable the sections of concrete to be lifted away by the contractor.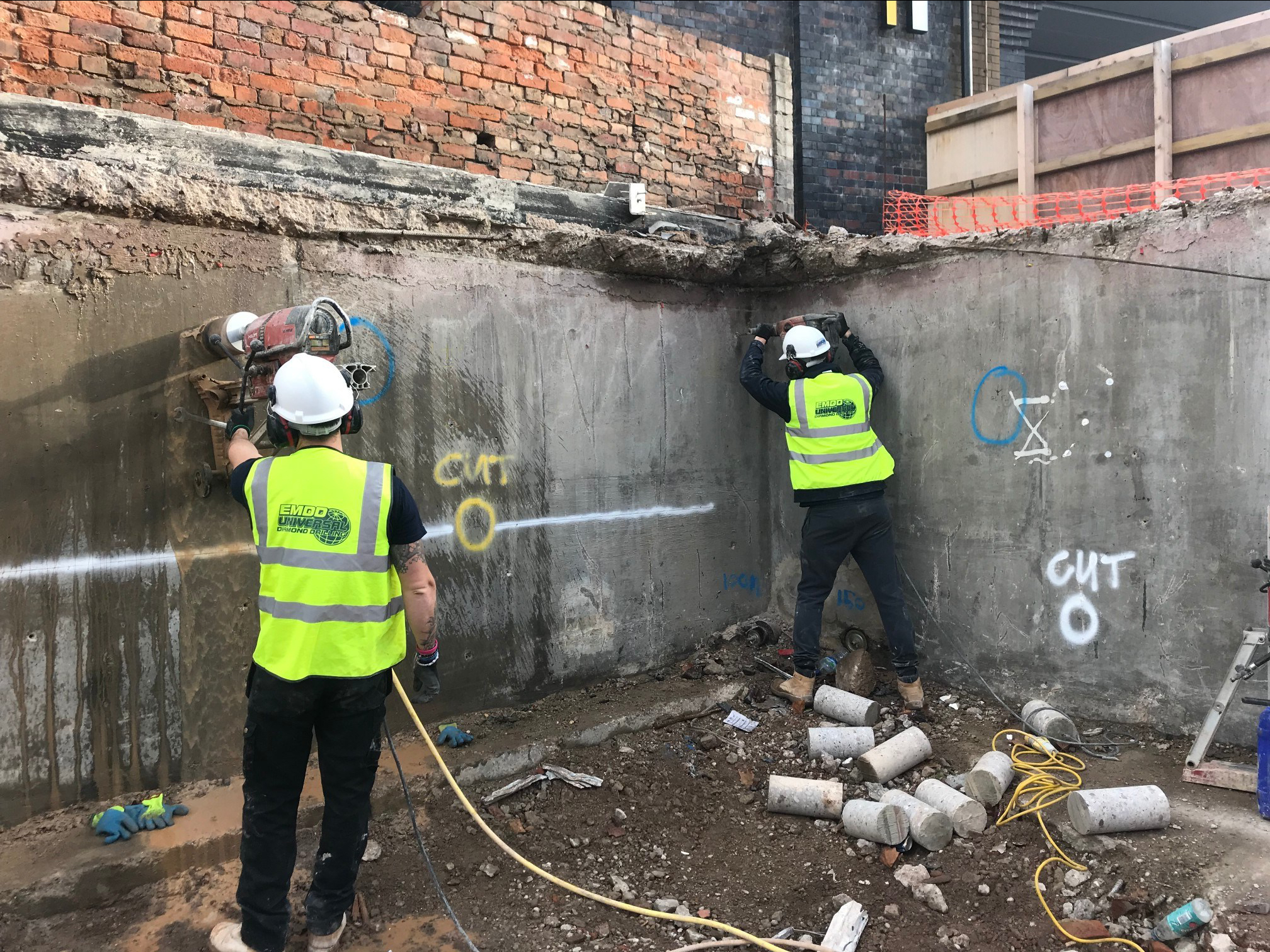 If you require our track sawing services then please call us on 0115 9679000 to discuss your requirements.