We celebrating
40 years
in business
Wire Cutting On Food Plant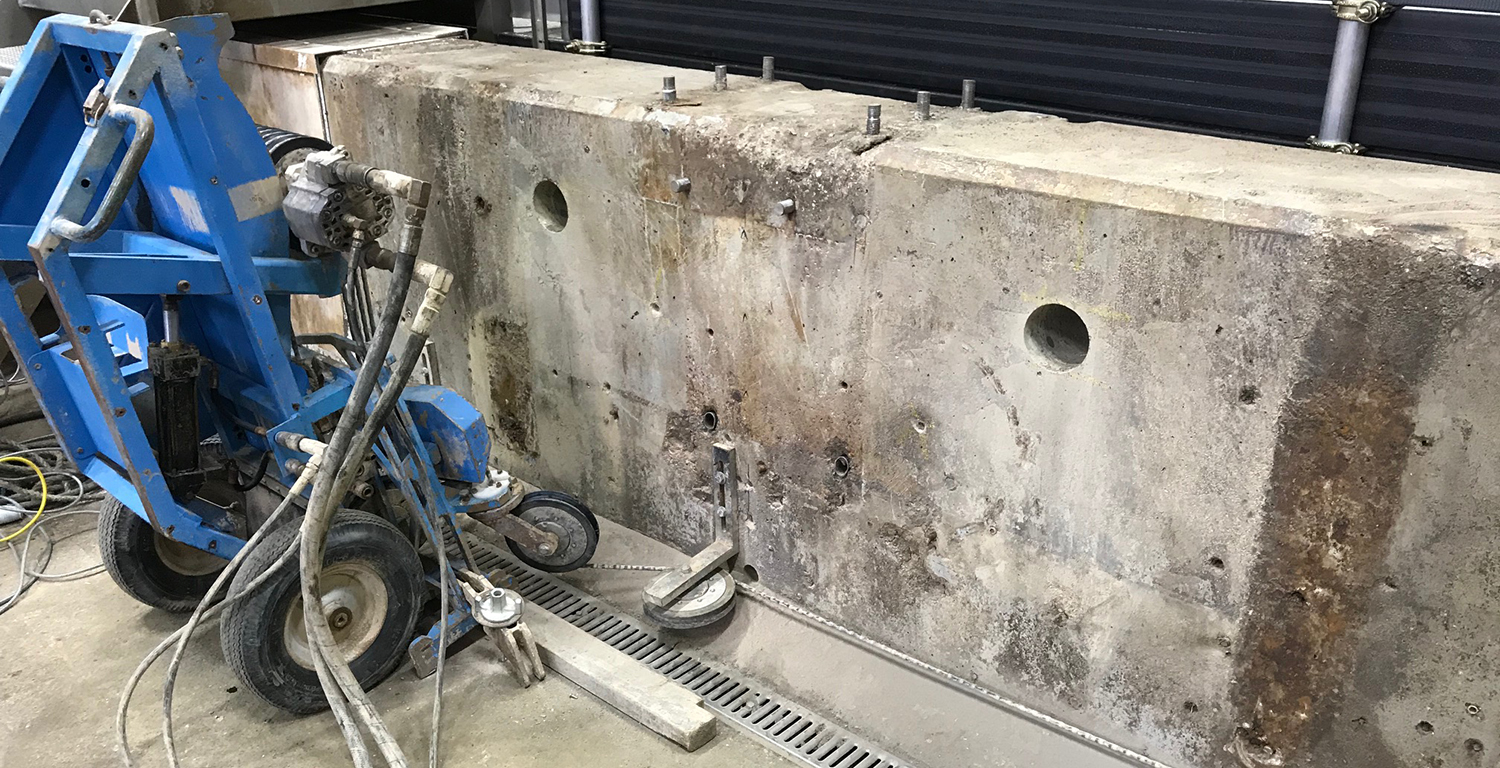 We were recently called into a food processing plant to help them make provision so that lorries could pull up to drop off potatoes at the plant.
Previously, lorries pulled up and high pressure water jets were aimed at the potatoes to free them from the back of the lorries into hoppers. A huge amount of water was being used during this process however, so in order to cut this down, a new system was devised.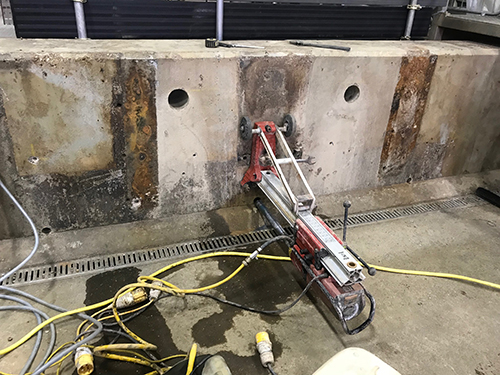 The new system allowed lorries to pull up and the rear area where the potatoes are stored folded up into an almost funnel like shape in order to tip the potatoes into the hoppers.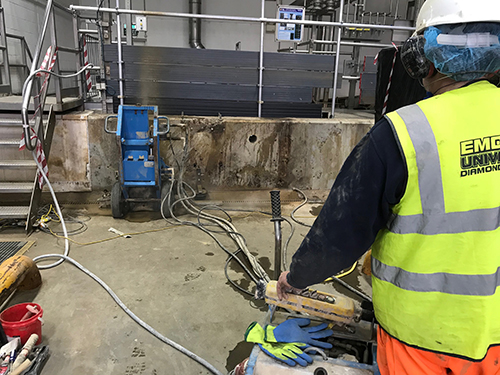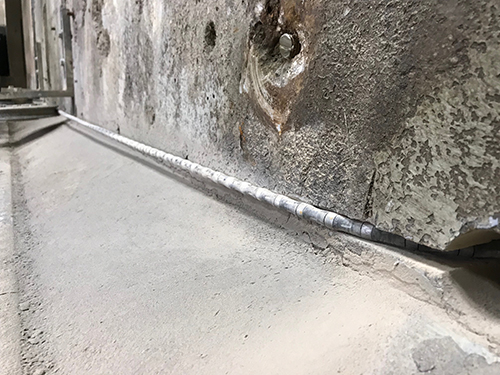 Unfortunately, the area where the hoppers were stationed was behind a 1metre high 500mm thick concrete wall, so in order to accommodate the new system a section of the wall needed to be removed.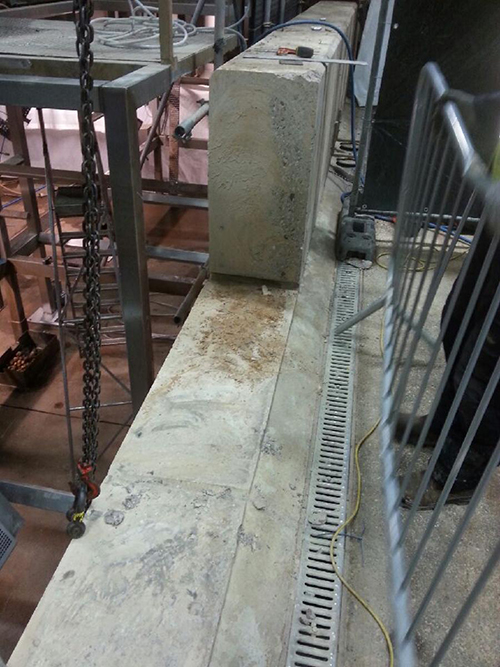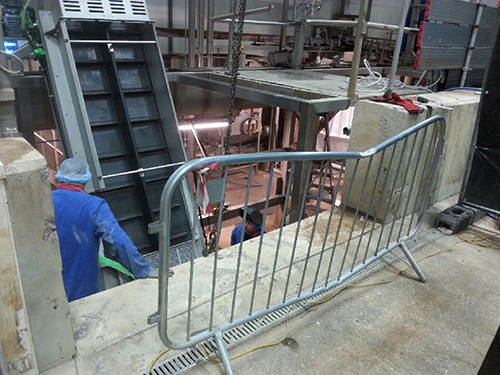 EMDD Universal wire sawed through the bottom of the slab, then made vertical cuts to remove a section which measure 2.5m in length x 1m high x 500mm thick. This was done in 3 pieces. On the pictures below you will see that holes were drilled into the top of the slab to enable the 3 pieces to be lifted away with ease.
If you have a job that needs our wire cutting service please don't hesitate to contact us on 0115 9679000.